Columbus Catholic High School
9th - 12th Grade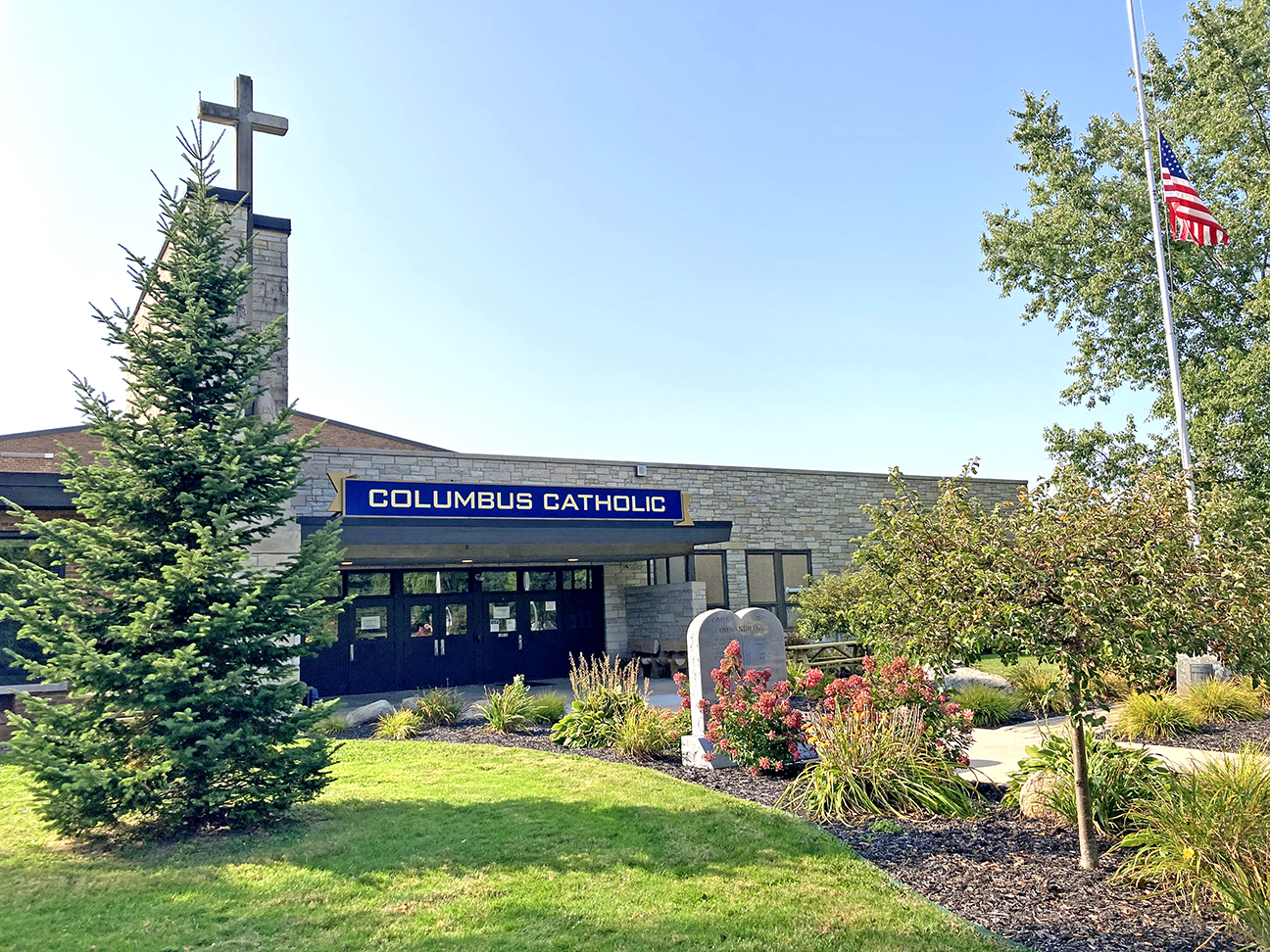 CCHS is committed to maintaining its traditionally strong academic standards. Our dedicated staff strive to instill in our students a strong sense of responsibility for one's self and all others. Our students are well-prepared for the challenges of adulthood and are eager to continue on a lifetime of learning.
Curriculum
Core Subjects: Language Arts, Math, Science, Social Studies, Theology
Additional Subject Areas: Art, Music, Physical Education, Spanish, Family and Consumer Ed, Technical Education
25 Honors classes, 5 AP classes, 2 college credit classes
Columbus tops National and State Averages on ACT and AP test scores. The 2018 graduating class scored a composite of 23.8 with the State average being 20.5 and National average 20.8.
Of the 45 Advanced Placement exams taken by our students 64% were at a 4 or higher (Wisconsin average is 37%). 91% of our students taking the exams scored 3 or higher compared to the Wisconsin average of 67%.
Please call for Tuition Rate - 715-387-2444.