St. John the Baptist Primary School
Pre-K - 2nd Grade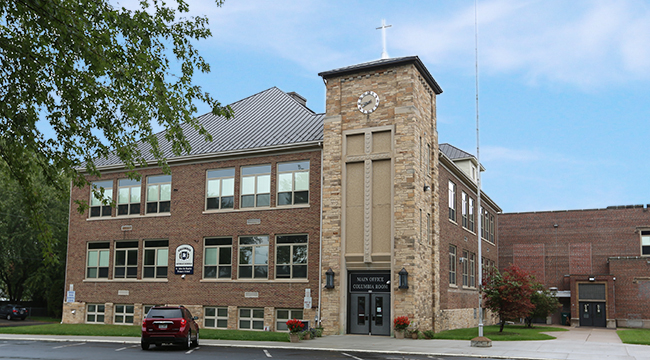 Your child begins school life in a safe, nurturing environment. Our strong emphasis on the basics of education and solid reading and math programs are featured at these early grade levels, and children receive the individual attention needed to lay the foundation upon which to build academic excellence. We have specialized teachers dedicated to teaching Physical Education, Library, Computers, and Music.
3 and 4 year-old pre-school
Full day 4 year-old Kindergarten
5K-Grade 2
Important early-learning programs help prepare children for Kindergarten.
3 and 4 year-old morning pre-school: 7:40-10:40 am Monday-Friday options
3 and 4 year-old full day pre-school: 7:40 am-5:30 pm Monday-Friday options
Full Day 4 year-old Kindergarten: 7:40 am – 2:40 pm
Kindergarten-Grade 2: 7:40 am – 2:40 pm
Curriculum
Pre-School
4 Year Old Kindergarten
5 Year Old Kindergarten
First Grade
Second Grade
Please call for Tuition Rate - 715-387-2444.