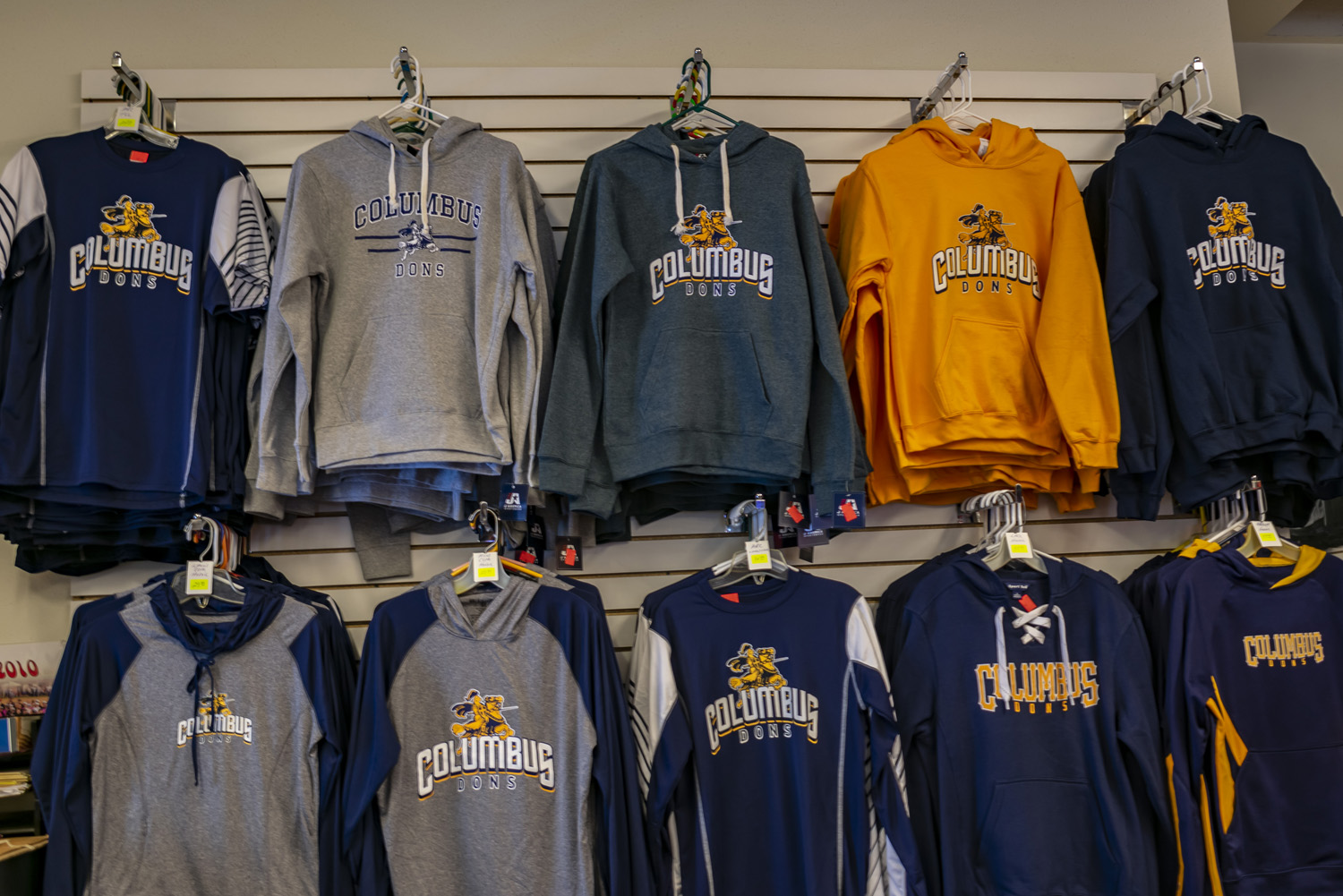 Need Columbus gear? We've got you covered!
Team Apparel
Columbus team apparel is handled by the coaches - please speak to your coach to get an order form.
Dress Code Apparel
Dress-code approved t-shirts and polos are placed by the main office at the High/Middle School. You will receive an email when we are ready to place a group order.
Visit Victory Apparel
Stop in at Victory Apparel (located at 170 S. Central Ave., Marshfield) and browse the items they have in stock. Click here to visit their website: http://victoryapparelonline.com/
Group Orders
We will be placing a group order through Victory Apparel three times per school year. This is your opportunity to order a wide variety of items from hoodies and jackets; to stadium seats and duffle bags! To participate simply fill out the online form (below) and pay with your credit card. Please allow four weeks delivery after the deadline. Orders must be picked up at the Development Office (located at Columbus High School) within 30 days. Deadlines to order are:
September 1, 2019 (must be picked up starting Sept. 30)
November 15, 2019 (must be picked up starting Dec. 16)
February 3, 2020 (must be picked up starting March 2) - CLICK HERE TO ORDER ONLINE
If you DO NOT see an item you would be interested in purchasing... let us know! Send an email to loucks.angela@columbusdons.org