2022-23 Annual Appeal
GOAL: $85,000: WE ARE CURRENTLY AT 100%
A MESSAGE FROM ED HASTREITER, CLASS OF 1967

February, 2023
This is the third year I have chosen to support the CCS Annual Appeal with a matching contribution for any first-time donations or donations increased by 15% over last year's donation. I wanted to do this for Columbus Catholic Schools because of the impact the teachers had on me when I was younger. I struggled with my classes but my teachers took a personal interest in me and encouraged me to succeed. I realized when I was older how much God and my education played a hand in my success. Today, I not only want to make the world a better place; my bucket list is to "Help People to Succeed."
I live in the Madison, WI area. Last summer, local businesses began supporting a "Be Kind" campaign after the suicide of a local teenager. You may have even seen the signs in front of the Columbus building (I sent them). The boy's obituary actually read, "People, be kind because words and actions can hurt." While the CCS Annual Appeal doesn't directly impact mental health issues and suicide, it does emphasize the importance of our young people.
I'm sure everyone has heard this quote from Forest E. Witcraft, a man who was influential to Boys Scouts of America in its early days: "A hundred years from now, it will not matter what my bank account was, the sort of house I lived in or the kind of car I drove. But the world may be different because I was important in the life of a child."
This quote, which you may have seen in inspirational posters, has been influential to me. Children are our future so it's important to put our money and efforts into programs that show children their potential… and to be kind. It's time to give back to CCS for what CCS gave to us. Let's change the world by encouraging others to do the same. And don't forget to continue to live your Dash!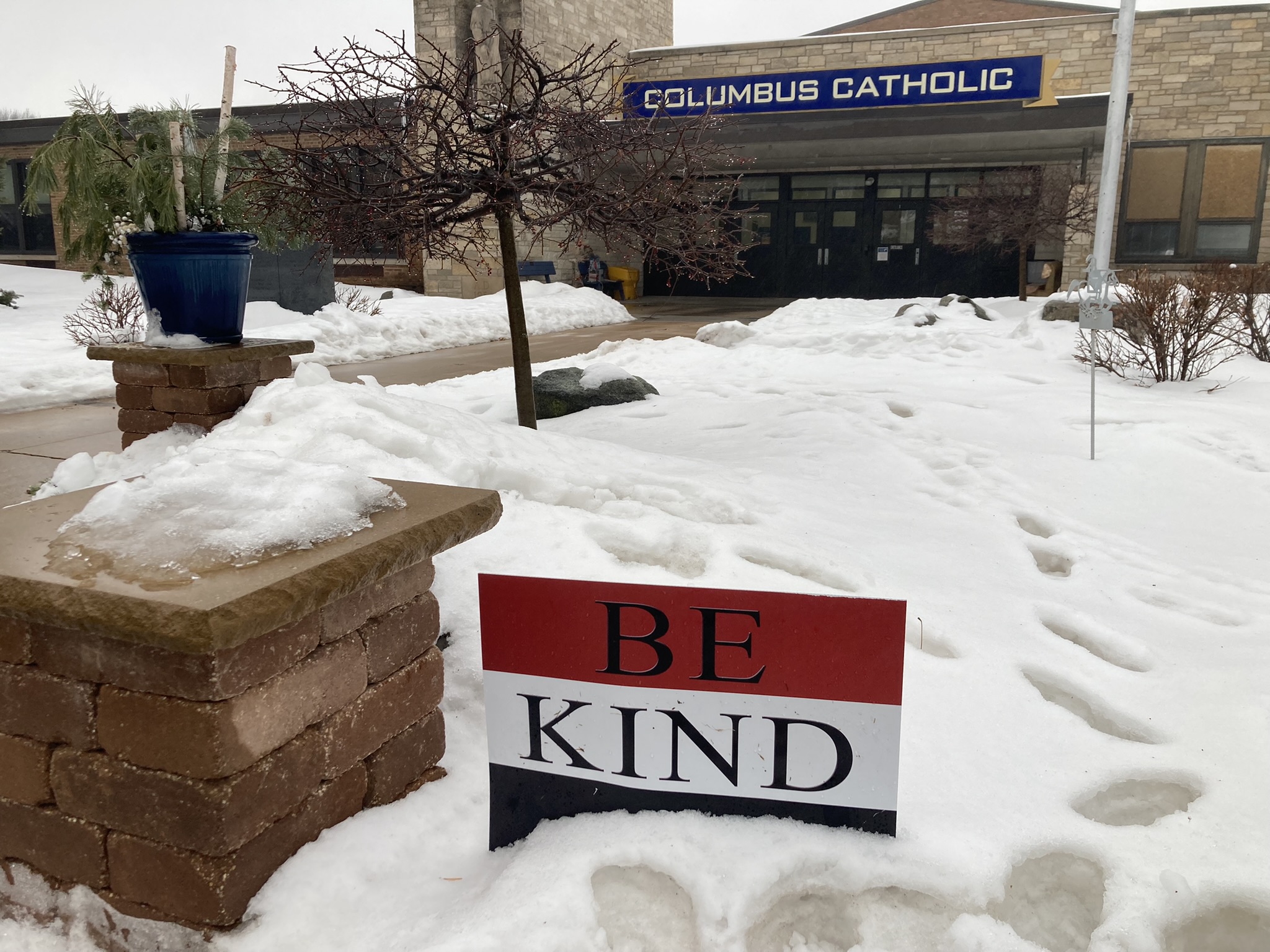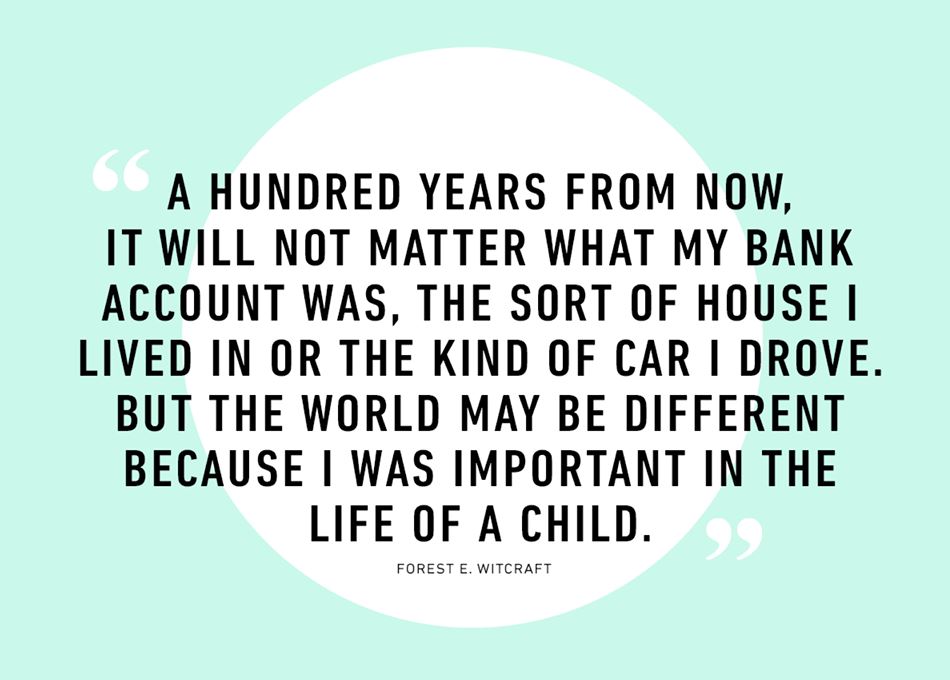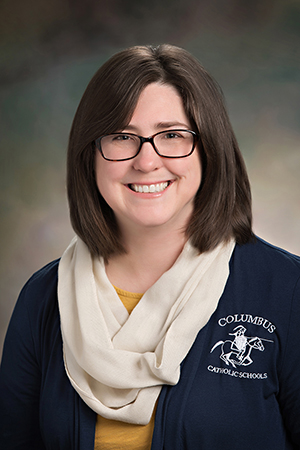 we need your donation!

January, 2023
Dear Columbus Supporter:
The Annual Appeal helps us to maintain our general operating budget; and while that doesn't sound like a "glamorous" cause to give to, it is still very important. It helps us to pay our teachers, and to – literally – keep the lights on! A successful Annual Appeal also helps us to keep tuition affordable to our students.
We know that inflation is taking a larger chunk out of our budgets these days, and that can influence decisions on how much choose to donate. Ed Hastreiter (Class of 1967), for the third year in a row, is offering a matching contribution for new donations and increased donations of 15%. If you qualify, you could actually DOUBLE your gift to CCS!
This year our goal remains unchanged from last year - at $85,000. As I am writing this, we are only at 58% of our goal, and way behind our giving trends from previous years. Please consider donating to the Annual Appeal once again and help us to make our goal.
Thank you,
Angie Loucks, Director of Marketing and Communications
Columbus Catholic Schools

Read a message from one of our students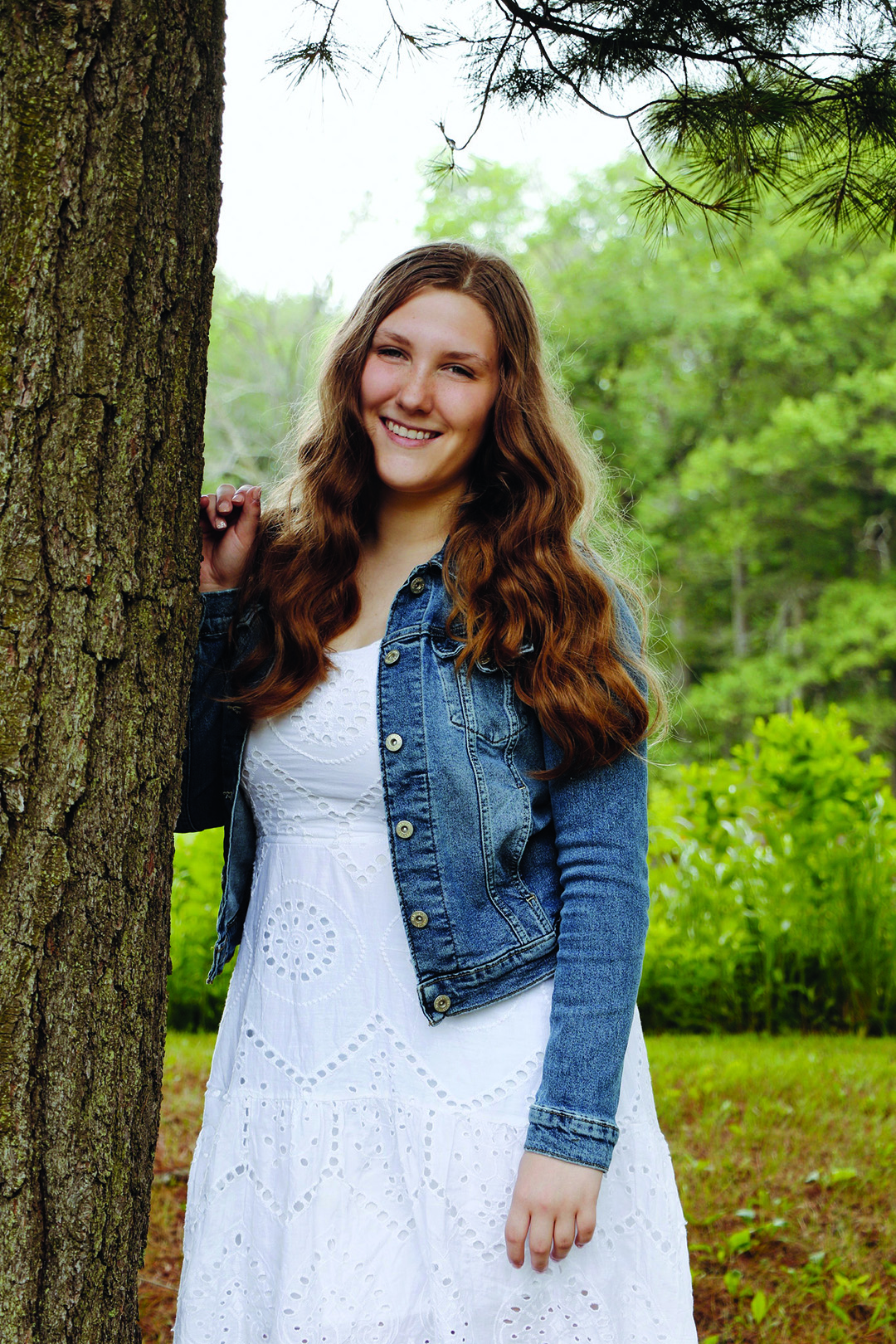 As a senior this year, it is bittersweet to look back at the years I have spent at Columbus Catholic Schools. I have attended Columbus since kindergarten, and I am so grateful to have grown up in this environment. The faculty, staff, and the Columbus extended family - which includes my classmates and their parents - have provided me with countless memories and opportunities to grow as an individual. The school's mission statement, "Though many, we are one," is something Columbus excels at, because we witness this concept in our classrooms, on our athletic fields and courts, and during our weekly masses. This unity allows for younger students to view older students as role models; and over my time here, I have come full circle through this unique system and I see the long-term benefits as I am followed by my five younger siblings.
One of my favorite memories was reading to the kids at St. John's Primary School when I was in middle school and had the pleasure of reading to my sister's grade. Her excitement was a beautiful experience, for both of us. Most importantly, Columbus provides the opportunity for us to practice our faith through weekly masses and even all-school masses (grades K-12). It is an amazing gift to have everyone come together to worship God. Throughout all my years in this school system, I have been taught that we are a family. I'm so glad that my siblings and I are able to grow in the larger family of Columbus Catholic Schools. To help our Columbus family continue to flourish, please consider donating to the Columbus Catholic Schools Annual Appeal.
Anna Dums, Class of 2023
Columbus Catholic High School

A MESSAGE FROM brian (class of 1981) and marcy gotz

November, 2022
Dear Columbus Supporter:
We have supported Columbus Catholic Schools (CCS) in the past and we are honored to write a letter on behalf of the CCS Annual Appeal. We know that great things are happening and we will continue to be proud supporters! We met with a friend recently who was in the final stages of cancer. We asked him, "How do you feel when your doctor tells you that no treatment will help you?" His response: "When you get to that point in your life, you don't need nonsense taking up space." He just wanted to know the truth. Life is too short for half-truths and empty promises. This impacted us greatly. In our current world, the truth is difficult to find. These days it feels like we are being pitted against each other, and we believe the only opinion that matters is "mine." Sadly, we've lost kindness and respect for each other in seeking the truth.
So, what is the way back to the truth? Who supports God's commandments? Who teaches moral and family values? Who promotes and demonstrates service to others and country? Who promotes respect among people? Who promotes that all children are gifts of God and works to develop them into the unique individuals God meant them to be? It's simple… Columbus Catholic Schools.
Since 1888 Catholic schools have been in Marshfield. They were established with a promise to deliver faith formation and quality education. That first generation, and generations since, have supported religious education at all grade levels. We are asking this generation to step up to support the Annual Appeal, ensuring Catholic education in Marshfield remains an option for families to come. My mother graduated in 1961. I (Brian) am an alum from 1981; and our children hail from the Classes of '09, '10, '12 and '16. We feel that CCS has delivered on their promise of teaching the Catholic faith and a quality education.
This year, the Annual Appeal goal is $85,000. Thanks to a generous matching gift from Ed Hastreiter, Class of 1967, CCS is again able to match any first-time gifts to the Annual Appeal; OR any contributions that are an increase of 15% over last year's donation. Ed wants us to remember that life is short and what we do with our lives during "The Dash" is important. Remember Linda Ellis's poem when you are ready to consider a gift to CCS. A common expression around Columbus is "Leave it better than you found it." Whether it is supporting the appeal monetarily, volunteering or praying for our schools, teachers and staff, your generosity can leave CCS better both now and in the future. We hope you will consider supporting the 2022-23 CCS Annual Appeal.
Thank you,
Brian (Class of 1981) and Marcy Gotz