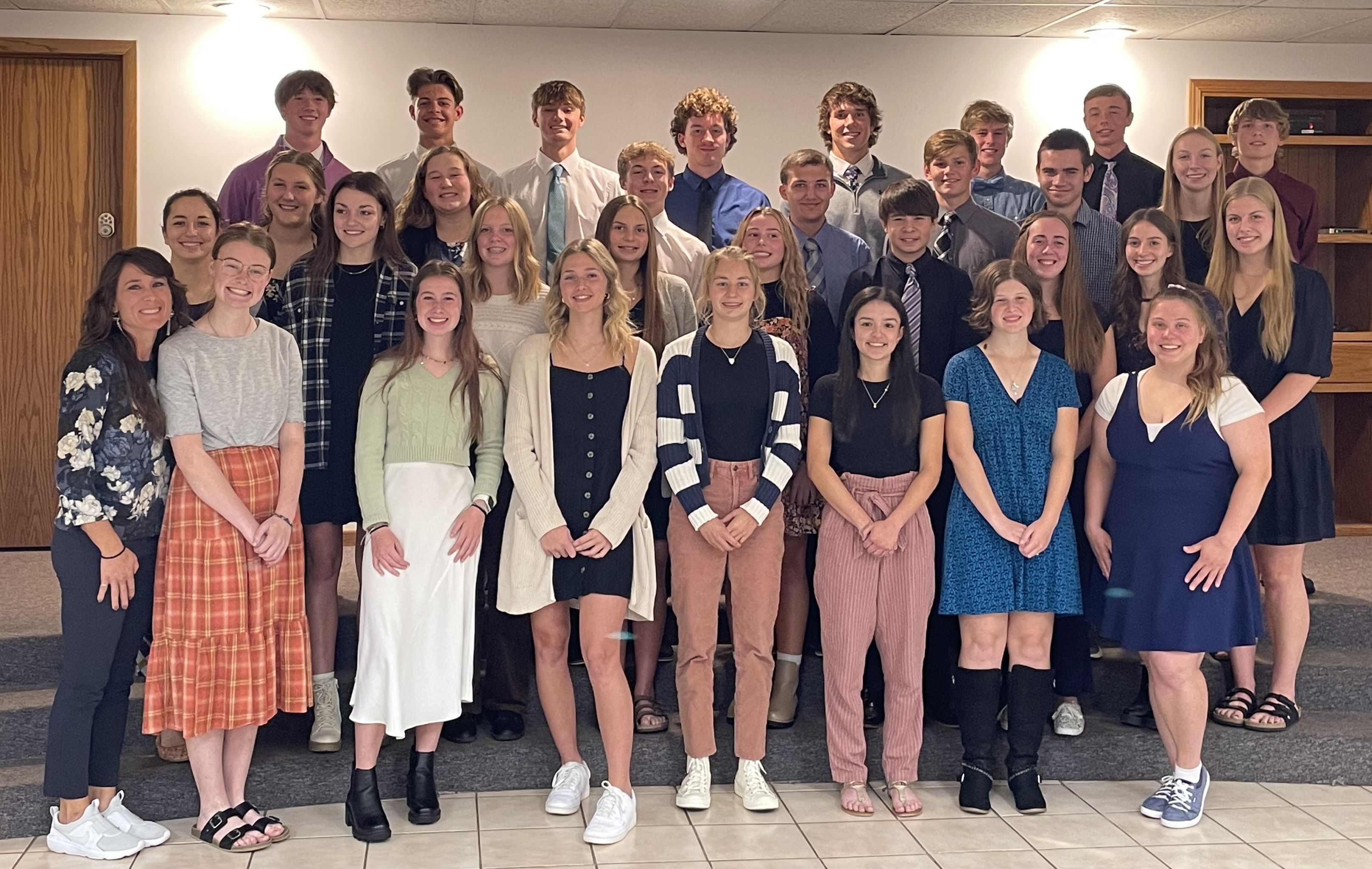 The National Honor Society (NHS) elevates a school's commitment to the values of scholarship, service, leadership, and character. Our chapter membership not only recognizes students for their accomplishments, but challenges them to develop further through active involvement in school activities and community service. Academically eligible juniors and seniors are invited to apply for membership and are selected by a 5 person faculty council.
The purpose of the Columbus Catholic High School Chapter of the National Honor Society is to create an enthusiasm for scholarship, to stimulate a desire to render service, to promote worthy leadership, and to encourage the development of character in the students.

Scholarship
Students who have attended Columbus Catholic High School for at least one semester and have a GPA of 3.5 or higher
Students apply in the fall of their junior and/or senior year.
Students who are inducted must maintain this aspect to remain a member.
Service
Students should have an average of 10 documented verifiable service hours per semester of high school (40 hours for juniors, 60 for seniors).
Service hours before high school age do not count.
Service can be to the school, community, or church. This is volunteer work, not required for a grade for a certain class or for membership in a club/team or what is required of every student at Columbus (Alpine shifts are required for everyone; Service Day is required for everyone). Volunteer work means you didn't get compensated with pay or grades.
If you choose to do more than what is required, that would count as volunteer work.
To maintain membership in NHS, you must continue your service work and participate in the chapter's group service project.
Positive leadership and positive character
Accessed by all CCHS teachers.
Reference letters will be used for these two areas.
To maintain membership in the chapter, you must maintain positive leadership and positive character.
Voted on by all CCHS teachers.
Reference letters will be used to these two areas.
For more information contact Mrs. Wieland at wieland.lori@columbusdons.org