March 13, 2020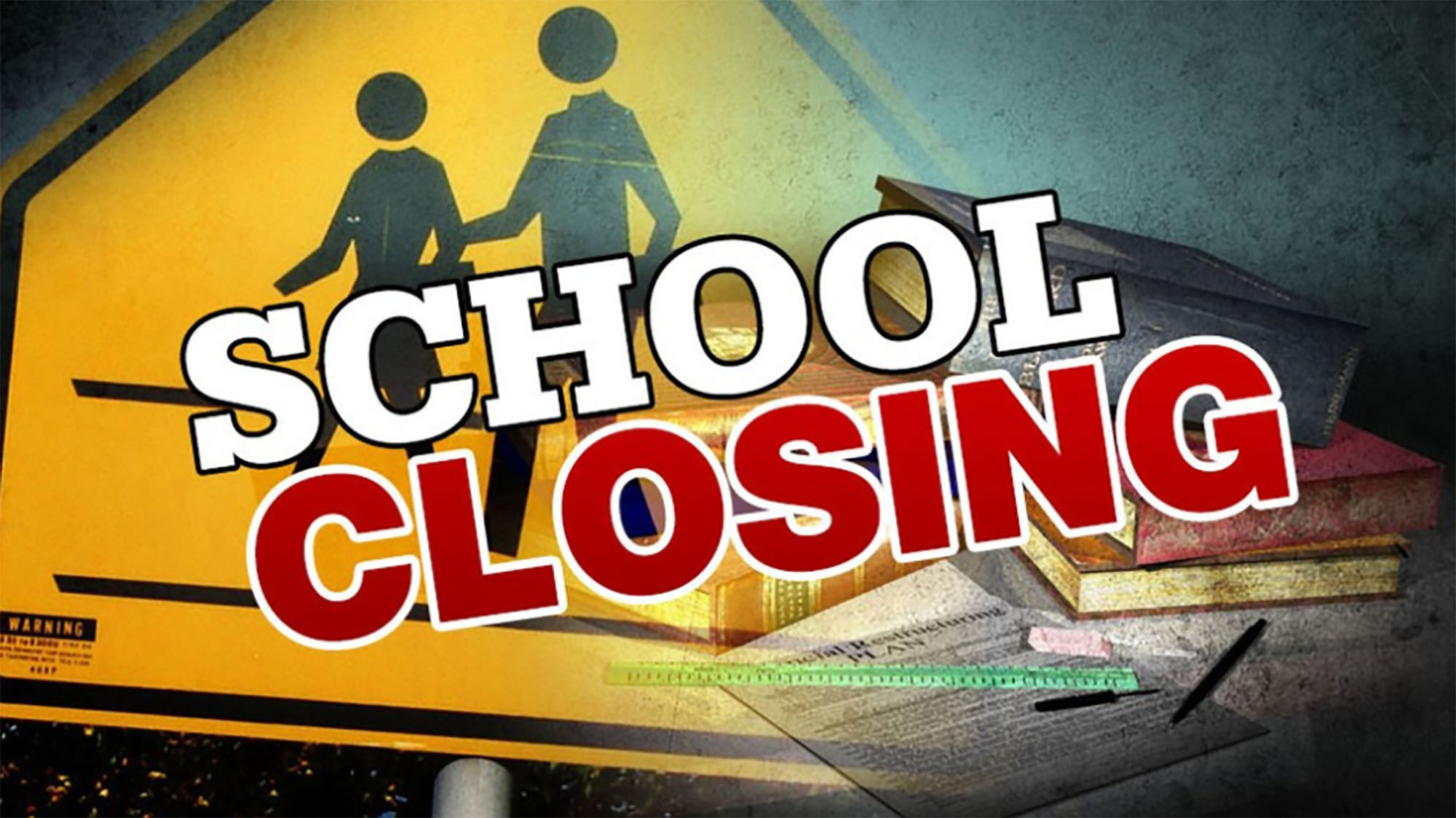 AT A GLANCE
(please click on an item below to view its details)
Calendar for Remainder of the Year
5/4-6 Locker Clean Out/return materials no longer being used
5/18 Last day of any new material in classes
5/19-5/22 Final Projects, Finals, and makeup work
5/20 Seniors last day
5/20 Senior Awards and Scholarships video released
5/22 Middle School Student and High School Underclassman last day
5/22 All work and assignments due at 11:59 pm
5/26-28 Book, device, and material return days (We will have a signup genius for this.)
A Message From Our President
Columbus Catholic Schools Families:
Governor Evers has extended school closings indefinitely. We will still provide work for all grades during the time we're closed. Parents, watch for emails from myself, Mrs. Heise, and Mr. Lambrecht about school work.
To the extent possible, all of our families are encouraged to spend this time off for the governor's intended purpose: to prevent the spread of the coronavirus through social distancing. Please remember to stress good hand-washing with your children and avoid contact with the elderly and other vulnerable people if you have any symptoms of COVID-19 or flu.
David Eaton, President
Columbus Catholic Schools
211 Wisconsin Helps You Find the Help You Need
211 can put you in touch with government or non-profit resources in our area. If you need assistance of any kind, dial 211 or visit the website at: https://211wisconsin.communityos.org/
COMMUNITY RESOURCES
Please click HERE to see local resources for food assistance, childcare, mental health, free internet, technology access, cell phone assistance, unemployment and COVID-19, United Way, WIC Wood County, and Marshfield Community Hopeline.
Free Lunch Students
This notice appears on the Marshfield School District website:
Update 4/10/2020 at 10:00 a.m.
Beginning Monday, April 13, Marshfield Public Schools will be distributing meals three days per week to occur on Mondays, Wednesdays and Fridays. Enough food will be provided for Tuesdays and Thursdays during these three distribution days. Sites are open to all area students. Families should still choose only one site on distribution days. Meals will include both breakfast and lunch and cannot be consumed onsite.
Pick up will continue to be from 11:00 am and 12:00 Noon in the circle drives at Marshfield High School (1401 E Becker Road), Lincoln Elementary School (17th Street), and Grant Elementary School (425 West Upham St.)
These meals are available to CCS students as well. There is no cost. The school district will be reimbursed through the National School Lunch Program. Watch for further news on this as there has been discussion about using Grant School as a third meal distribution location.
Galleon Auction 2020
Due to Coronavirus and the "Safer At Home" Order, we have made the difficult decision to switch our 2020 Galleon Auction from an in-person event to a virtual event. Our fundraising event will still be held June 19th, but now you can participate safely from the comfort of your own home. Click here for more details: https://www.columbuscatholicschools.org/news-events/galleon_2020.cfm
GIFT CARD OFFICE is open
We are now back up and running! We'll be back to working at High/Middle School Main Office, and there will be a few changes for the time being:
Orders must be placed ahead of time. The school is not open, so people are not allowed to pop in and buy cards to-go at this time.
You can once again place orders and pay online (preferred) or you can email them to me at giftcard@columbusdons.org.
I'll message you when it is ready and we'll exchange at the front door. Orders are also welcome throughout the week via email or online and I'll fill them as I'm able from my extra inventory.
If you normally do not order online but would like to start, please let me know and I can get you started! If you normally order online but would like to use PrestoPay to pay for your cards instantly, even better! Here's how: Click on the PrestoPay button in your account. You'll need to enter your checking acct information and then ShopWithScrip will enter two small deposits into your checking account. You'll then enter those amounts into your SWS account for verification and you'll be set. Using PrestoPay also opens the door to super easy instant access to ScripNow E-cards and card reloads.
Coffee Cabin will have new ownership as of June 1st and they ask that you please use your gift certificates up by the end of May. They are hopeful the new owners will be using our program as well. I'll keep you posted!
I can now take Weiler's account payments again. Feel free to enter them online and pay with PrestoPay (preferred), drop them off by me or you can send them to the school in the mail (we get the mail once a week).
NEW VENDOR: Home Chef has joined the program as a ScripNow product. They offer a 7.5% rebate on their meal delivery system.
I'm excited to get back to business and I hope you are too! Let me know if you have any questions or if I can help in any way.
Stacy, Gift Card Office
A Message From Our Bishop
DECREE
On the Dispensation from the Obligation of Sunday Mass during the COVID-19 Pandemic Peace be with you my friends. This is a scary and unsure time for many of us but as we heard in this morning's first reading from the prophet Jeremiah "Cursed is the man who trusts in human beings who seeks his strength in flesh, whose heart turns away from the Lord." These words are hard for us to hear and even harder for us to live particularly in times filled with fear and the unknown. We all like to be in control, and we are not, we all-too-often try all-the-harder to regain control. Today with the pandemic of COVID-19 we are in a place of uncertainty and fear seeing the suffering and toll on human life around the world as well as right here in our country. We so much desire to regain control that we often forget that our trust needs to be in our Lord; that our hope is in the Lord. I invite you in this time of uncertainty and fear to turn to the Lord in prayer asking that He take charge and we place ourselves at His service. It will not be our strength, but His, that will win the day.
Liturgical prayer, particularly the Eucharist, the Source and Summit of our faith, is essential for all believers. The Catechism of the Catholic Church says, "The Sunday celebration of the Lord's Day and his Eucharist is at the heart of the Church's life. 'Sunday is the day on which the paschal mystery is celebrated in light of the apostolic tradition and is to be observed as the foremost holy day of obligation in the universal Church' (CCC 2177)."
In no way do I want to diminish the importance of the Sunday Eucharistic celebration and its importance in the life of the Church nor the trust we need in our Lord, but the Lord also said "The Sabbath was made for man, not man for the Sabbath" (Mark 2:27).
At this moment, with the spread of COVID-19 through our communities and world, it is appropriate holding to the importance of the central mystery of our faith to relax the obligation tied to this most sacred rite during this time of pandemic. This lifting of the obligation to attend Mass in no way reduces the command to keep Holy the Sabbath. There are many ways to accomplish this, but as the Code of Canon Law states, "If participation in the Eucharistic celebration becomes impossible because of the absence of a sacred minister or for another grave cause, it is strongly recommended that the faithful take part in a liturgy of the word if such a liturgy is celebrated in a parish church or other sacred place according to the prescripts of the diocesan bishop or that they devote themselves to prayer for a suitable time alone, as a family, or, as the occasion permits, in groups of families." (CIC can. 1248 §2)
It is only appropriate that with many of our parishioners in the vulnerable categories for this virus and many others questioning their health or worried about the spread to a vulnerable adult they care for that we relax the obligation.
So, I Decree that the Sunday obligation to attend the Holy Mass is suspended until further notice. As of now Sunday services will still be held and those not in a vulnerable position are encouraged to attend and join your prayers to those who are absent. Those who are absent know that you are held spiritually close in heart and prayer and request your prayers in support of the community.
Given at the Office of the Bishop, Holy Cross Diocesan Center, at La Crosse this thirteenth day of March in the year of Our Lord 2020, the Second Friday of Lent.
WILLIAM PATRICK CALLAHAN
BISHOP OF LA CROSSE DIOCESE
Click here to download a PDF of the Decree
WHEELERS CARES — WI-FI HOT SPOT
Is your student having trouble doing homework because of internet issues? To help stay connected, Wheelers Chevrolet GMC is offering current eligible Chevrolet owners 3GB/3 months of in-vehicle data (whichever comes first). Use your vehicle's available 4G LTE Wi-Fi® hotspot to stay connected to social media, email or virtual classrooms at times when you have to be in your vehicle, or from up to 50-feet away. Click HERE for more details.