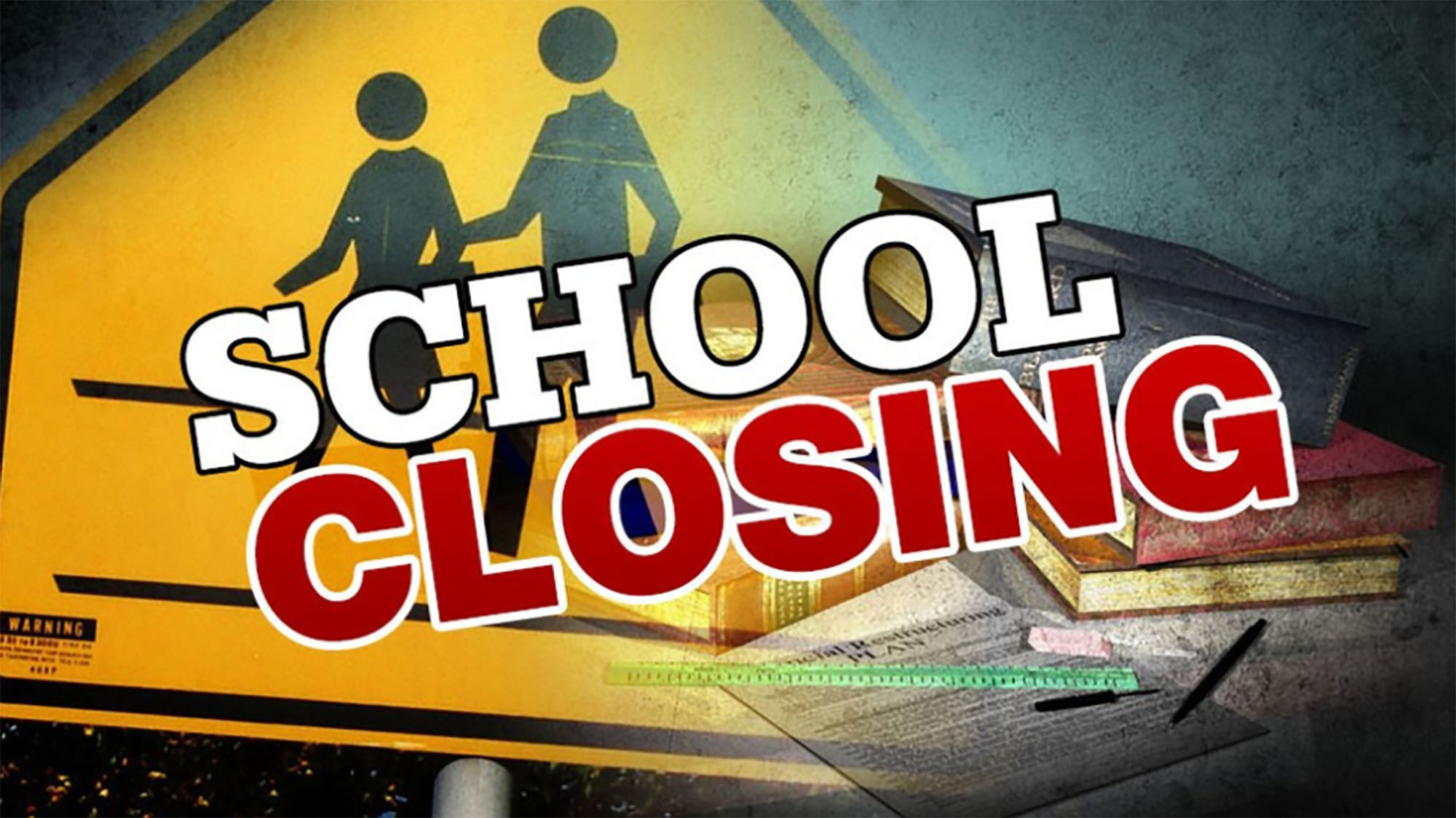 AT A GLANCE
A Message From Our President
Log Into The Online Classroom
Donate to Columbus Catholic Schools
Join Us For Our Spirit Weeks!
Scholarship Applications are Now Online; Deadlines Extended
Gift Card Office to Close April 8
211 Wisconsin Helps You Find the Help You Need
Free Student Meals During Closure
Free Online Parent Resources
2020 Galleon Auction is Rescheduled to June 19
Next Year & Beyond is CANCELED
A Message From Mr. Lambrecht
A Message From Mrs. Heise
Sunday Obligation Decree
Wheelers Cares Wi-Fi Hot Spot
A message from our president

Columbus Catholic Schools Families:
Governor Evers has extended school closings indefinitely. We will still provide work for all grades during the time we're closed. Parents, watch for emails from myself, Mrs. Heise, and Mr. Lambrecht about school work.
To the extent possible, all of our families are encouraged to spend this time off for the governor's intended purpose: to prevent the spread of the coronavirus through social distancing. Please remember to stress good hand-washing with your children and avoid contact with the elderly and other vulnerable people if you have any symptoms of COVID-19 or flu.
David Eaton, President
Columbus Catholic Schools
Scholarship Applications are Now Online; Deadlines Extended
Dear CCS Parents, Guardians, and Students:
We have created online applications for all of our scholarships. Please go to https://www.columbuscatholicschools.org/admissions/scholarships-undergrad-2020-21.cfm and click on your 2020-21 grade level. Then click on the scholarship name to open the online application.
If you already submitted scholarship applications AND received an email from me confirming receipt, you do not need to fill out another one online.
We will extend the deadline to April 15 in light of everything going on in the world right now. Please be safe and know that we continue to pray for you.
Kris Nielsen, Admissions & Safe Environment Coordinator
Columbus Catholic Schools
715-387-2444 x3300
GIFT CARD OFFICE TO CLOSE April 8TH
The gift card program will need to be temporarily closed after April 8th until school is back in session. I will be taking email orders until that point, but all cards will need to be picked up from my house and paid for by next Wednesday evening, April 8th.
I do have quite a few cards left for local restaurants (Biggby Coffee, West 14th, Burger King, Coffee Cabin, Crabby Daves, Culvers, DQ, Dominos, Dunkin, Hardees, Little Caesars, Lumberyard, McDonalds, Nutz, Perkins, Pizza Hut, Pizza Ranch, Subway, 2-1/2 Cups, China Chef, Coffee Cabin, El Mezcal, Libby's, Mission Nutrition, Scotty's, Vintage House).
For gas I have limited amounts of Riiser, Weilers, Schierl/TheStore and Kwik Trip.
For other stores I have Amazon, Fleet Farm, Hillers, Itunes, Pick N Save, Target, Weber's and Walmart to name a few. I am out of Festival and Menards.
BUT WAIT, ScripNow is still an option! Sign up for PrestoPay and you can shop with the electronic ScripNow vendors listed here: https://shop.shopwithscrip.com/Shop/Product/Browse#?saved
Please do not place any online orders for physical cards at this time. I will not have access to our program and your order will be waiting until I'm able to work again.
Please email me this week with any questions you may have about signing up for PrestoPay, as I will not have email access after next week until school is back in session or I'm able to get back to work.
Thank you for your understanding, and take care!
Stacy, Gift Card Office
Columbus Catholic Schools
715-387-1177, ext 3219
211 Wisconsin Helps You Find the Help You Need
211 can put you in touch with government or non-profit resources in our area. If you need assistance of any kind, dial 211 or visit the website at: https://211wisconsin.communityos.org/
Free Lunch Students
This notice appears on the Marshfield School District website:
Update 3/13/2020 at 6:15 p.m.
Free Student Meals During School Closure
Beginning March 16, Marshfield Public Schools' Nutrition Staff will distribute free breakfast and lunch each weekday, Monday through Friday, for students 18 and under. Free meals will be available for pick up between 11:00 am and 12:00 Noon in the circle drives at Marshfield High School (1401 E Becker Road) and Lincoln Elementary School (1621 S Felker Ave).
Meals cannot be consumed onsite. Students may pick up breakfast and lunch at the same time. Parents and students will not be expected to get out of their vehicle to receive meals. Free meal distribution will continue throughout the school closure period.
These meals are available to CCS students as well. There is no cost. The school district will be reimbursed through the National School Lunch Program. Watch for further news on this as there has been discussion about using Grant School as a third meal distribution location.
2020 Galleon Auction is Rescheduled TO JUNE 19
As you know, we were forced to reschedule this fundraising event due to COVID-19 and the "Safer At Home" mandate. We are pleased to announce we were able to secure June 19, 2020 for our rescheduled date! We understand that some people have already bought tickets and may not be available on that date – these individuals will be contacted and will receive refunds.
We do fully anticipate holding Galleon on June 19, 2020. A lot can happen until then, but we do have a number of back-up plans to ensure that we raise money for Fund-a-Need and the School; and provide a fun evening for our families and friends! Click here for more details: https://www.columbuscatholicschools.org/news-events/galleon_2020.cfm
Next Year & Beyond is Canceled
After talking with the administrative team, we will be canceling the Next Year and Beyond nights.
A Message From Mr. Lambrecht
Dear Students, Parents and Guardians:
As school will not be in session, Columbus is prepared to continue student learning throughout our closure. Mr. Eaton, Mrs. Heise, teachers, and myself, will continue to outline the path forward. Our goal is to continue student learning and deliver high-quality content during days that students are not able to be in the school building. Knowing that a closure was a possibility, we asked all high school students to bring their school-issued device home with them on Friday, March 13. We also asked all middle and high school students to bring their books home. In addition, a survey was sent to all high school and middle school students asking about their internet capabilities from home and we are working on providing accommodations for those who reported not having internet access.
Teachers will email students their plans for the next few weeks. We ask that students reply to these emails in order for teachers to verify that students received the information and have internet access. We understand that family demands may be placed on students during this extended closure. Please be aware that faculty and administration have this in mind when determining academic expectations.
If you have any questions please reach out to your teachers or myself.
Michael Lambrecht, Principal
Columbus Catholic High School and Middle School
715-387-1177, ext 3307
A Message from Mrs. Heise
Dear Parents and Guardians,
As you know, as a health emergency, Governor Evers has closed schools across the state, for the coming weeks. This time of closure will be difficult as you find ways to continue working, provide care for your children, and keep up with the daily challenges of every day life. Please know that as an elementary staff we are working to assist you as we are best able; to keep up with teaching/ learning outside of the classroom, find ways to be actively engaged in physical exercise, and spend time that will help our students to stay on top of their already achieved success.
As school will not be in session (March 23-27 was already scheduled for spring break) it is important for us as the school team to provide what educational opportunities that we can to support our students. In addition to an abundance of free online learning and activity-based sites, many of our elementary teachers have prepared packets of learning materials for the students to work on.
As these are elementary students, we are aware that there will need to be some supervision and assistance for them. Please know that this will not be considered homework to be graded, but it is our hope that students will continue to work so that their academic skills remain sharp and ready when we return to school. It is a good time for you to work with your children and see what they already know. It is a great time for reading, writing, practicing math facts, and art activities to support the creative sides of the students. There are many science activities that kids love to do as hands-on activities and if the weather is nice; outdoor family activities are free.
As we go through these difficult times, please know that you are in our thoughts and prayers. We understand that this is not the same as having snow days or cold days; it is different from a broken pipe closing a building. However, for now, this is an opportunity to spend quality time together as families… not always on devices or screens, but reading, playing board games, exercising or planning meals. Have your children write notes to people in nursing homes, send thank you notes to those in the medical profession working long hours, help a neighbor.
Above all, remember to include God and prayer in those hours at home. He is the one who will make the difficult times possible to get through. We know, because He has been through the difficult times, too.
Blessings,
Shirley Heise
Fun and Free for Kids I
Fun and Free for Kids II
a message from our bishop

DECREE
On the Dispensation from the Obligation of Sunday Mass during the COVID-19 Pandemic Peace be with you my friends. This is a scary and unsure time for many of us but as we heard in this morning's first reading from the prophet Jeremiah "Cursed is the man who trusts in human beings who seeks his strength in flesh, whose heart turns away from the Lord." These words are hard for us to hear and even harder for us to live particularly in times filled with fear and the unknown. We all like to be in control, and we are not, we all-too-often try all-the-harder to regain control. Today with the pandemic of COVID-19 we are in a place of uncertainty and fear seeing the suffering and toll on human life around the world as well as right here in our country. We so much desire to regain control that we often forget that our trust needs to be in our Lord; that our hope is in the Lord. I invite you in this time of uncertainty and fear to turn to the Lord in prayer asking that He take charge and we place ourselves at His service. It will not be our strength, but His, that will win the day.
Liturgical prayer, particularly the Eucharist, the Source and Summit of our faith, is essential for all believers. The Catechism of the Catholic Church says, "The Sunday celebration of the Lord's Day and his Eucharist is at the heart of the Church's life. 'Sunday is the day on which the paschal mystery is celebrated in light of the apostolic tradition and is to be observed as the foremost holy day of obligation in the universal Church' (CCC 2177)."
In no way do I want to diminish the importance of the Sunday Eucharistic celebration and its importance in the life of the Church nor the trust we need in our Lord, but the Lord also said "The Sabbath was made for man, not man for the Sabbath" (Mark 2:27).
At this moment, with the spread of COVID-19 through our communities and world, it is appropriate holding to the importance of the central mystery of our faith to relax the obligation tied to this most sacred rite during this time of pandemic. This lifting of the obligation to attend Mass in no way reduces the command to keep Holy the Sabbath. There are many ways to accomplish this, but as the Code of Canon Law states, "If participation in the Eucharistic celebration becomes impossible because of the absence of a sacred minister or for another grave cause, it is strongly recommended that the faithful take part in a liturgy of the word if such a liturgy is celebrated in a parish church or other sacred place according to the prescripts of the diocesan bishop or that they devote themselves to prayer for a suitable time alone, as a family, or, as the occasion permits, in groups of families." (CIC can. 1248 §2)
It is only appropriate that with many of our parishioners in the vulnerable categories for this virus and many others questioning their health or worried about the spread to a vulnerable adult they care for that we relax the obligation.
So, I Decree that the Sunday obligation to attend the Holy Mass is suspended until further notice. As of now Sunday services will still be held and those not in a vulnerable position are encouraged to attend and join your prayers to those who are absent. Those who are absent know that you are held spiritually close in heart and prayer and request your prayers in support of the community.
Given at the Office of the Bishop, Holy Cross Diocesan Center, at La Crosse this thirteenth day of March in the year of Our Lord 2020, the Second Friday of Lent.
WILLIAM PATRICK CALLAHAN
BISHOP OF LA CROSSE DIOCESE
Click here to download a PDF of the Decree
WHEELERS CARES — WI-FI HOT SPOT
Is your student having trouble doing homework because of internet issues? To help stay connected, Wheelers Chevrolet GMC is offering current eligible Chevrolet owners 3GB/3 months of in-vehicle data (whichever comes first). Use your vehicle's available 4G LTE Wi-Fi® hotspot to stay connected to social media, email or virtual classrooms at times when you have to be in your vehicle, or from up to 50-feet away. Click HERE for more details.