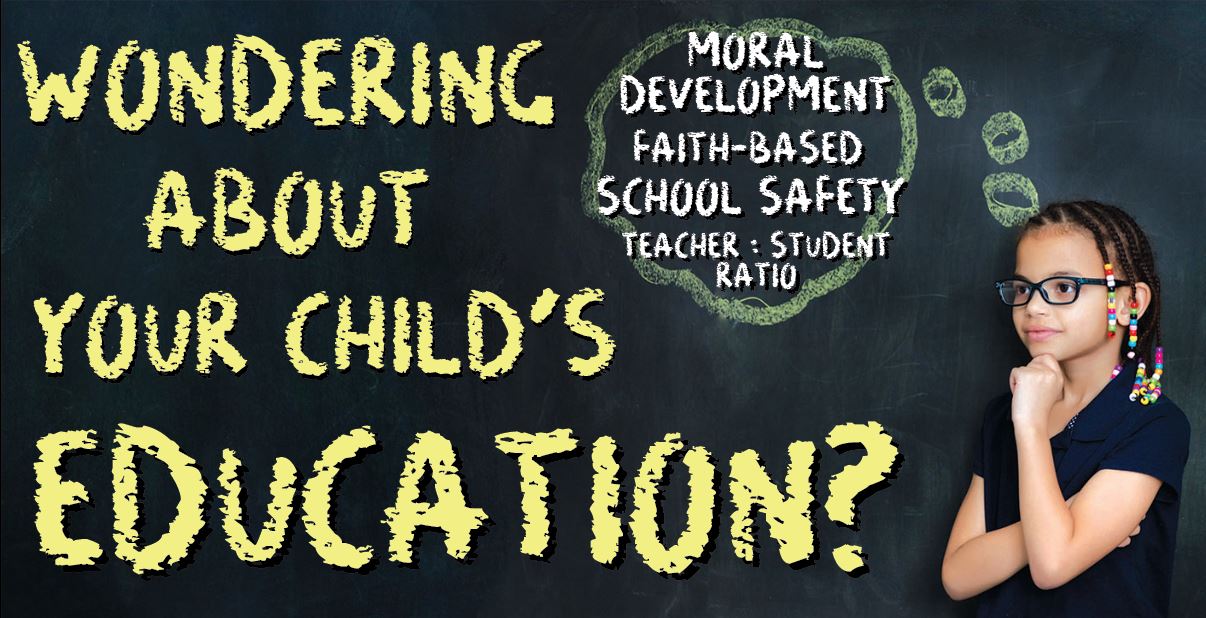 WE INVITE YOU TO VISIT COLUMBUS CATHOLIC AND LEARN WHY OUR FAMILIES LOVE OUR SCHOOLS!
At a Glance:
Date: Monday, February 20, 2023
Time: Please check the regular school hours at the location your student will be "shadowing"
Where: Our Lady of Peace Intermediate School & Columbus Catholic High/Middle Schools
What: During Shadow Day, prospective students spend a day "shadowing" a current student.
Tell your friends with school-age kids that CCS will once again be hosting a Shadow Day for students entering grades 3 through 12 next year. Parents interested in having a student shadow should contact Melissa Schmitt in our admissions office at: admissions@columbusdons.org or fill out the Inquiry Form below.
Each One Reach One Program
Did you know… you can earn up to $750 off tuition when you refer a family to Columbus Catholic Schools? If you know a student or family who you think might be interested in Columbus, Shadow Day is a perfect opportunity to invite them to learn more and tell them about Each One Reach One!

We offer a $500 tuition credit for each new student you help to enroll – OR - $750 tuition credit for each new family (two or more students). In addition, the new family will also receive a one time $250 tuition credit for each child enrolled. It's a win-win situation for you and the family you enroll! Click here learn how: https://www.columbuscatholicschools.org/admissions/each-one-reach-one.cfm

Ready To Start?
CAN'T MAKE IT? CONTACT US TODAY TO SCHEDULE A TOUR!
Phone: 715-387-1177
Email: admissions@columbusdons.org
PRESS RELEASE: JANUARY 25, 2023
Marshfield Columbus Catholic Schools Shadow Day is February 20, 2023

MARSHFIELD, WI – Interested in learning more about Columbus Catholic Schools (CCS)? Here's an opportunity for your student to "shadow" one of our CCS students and find out if it's a good match for you.
This year Shadow Day will be on February 20, 2023. It is available for students who are entering 3rd grade through 12th grade in the 2023-2024 school year. Shadowing is available at the following locations: Our Lady of Peace Intermediate School (Grades 3-5), Columbus Catholic Middle School (Grades 6-8), and Columbus Catholic High School (Grades 9-12). This is an opportunity for your student to actually attend one full day at Columbus Catholic Schools and find out why our families love it!
During Shadow Day, each student will experience a day in the life of a CCS student including time spent in the classroom, lunch, intramurals/recess, and an opportunity to build friendships with other students. There is no cost to participate.
Columbus Catholic Schools accepts a diversity of faiths, so students do not need to be Catholic to attend. "While it's true that 74% of our students are Catholic, a growing percentage of our student body is not Catholic," said David Eaton, President of Columbus Catholic Schools. "Our students represent a cross-section of Christian and non-Christian faiths. While we continue to practice and teach the Catholic religion in our schools, we welcome families of other faith traditions with open arms and respect those who practice other faiths."
"Another reason our parents like our schools is the smaller classroom populations, while providing more opportunities to students," said Mr. Eaton. "It is typically presumed that big schools offer more opportunities to the students. We call this the 'More Opportunity Myth.' Opportunity is limited by time and the number of seats in the classroom, or spots on the bench. No matter how many AP classes a school offers, students can only take so many. No matter how many sports a school offers, there are only so many who get to play – often those deemed more skilled. Having more choices is not the same as having opportunities. At CCS we encourage our students to try everything. Imagine the world of opportunity in a setting where every child is invited to be a part of all that we do."
According to a recent survey of our parents, some of the other reasons they prefer Columbus Catholic Schools include: a safe and welcoming environment, moral development, and our students' ACT Test averages are higher than the state average.
If affordability is a concern, CCS has a number of programs to help. We participate in the Wisconsin Parental Choice Program which provides free tuition vouchers to families with incomes equal or below 220% of the Federal poverty level. Our families also take advantage of our Gift Card/Scrip Program, Each One Reach One (referral) Program, tuition grants and undergrad scholarships.
To sign up for Shadow Day, go to our website at www.columbuscatholicschools.org and fill out our "Inquiry Form." You can also contact our Admissions Director, Melissa Schmitt, at 715-387-1177 or admissions@columbusdons.org. If you are interested in shadowing but unavailable on February 20, contact us to schedule a personal tour. Tours are also available at St. John the Baptist Primary School (Grades Pre-K to 2nd Grade) where we offer 4K and 5K full-day classes; and 3- and 4-year-old programs for half-day and full-day.
###