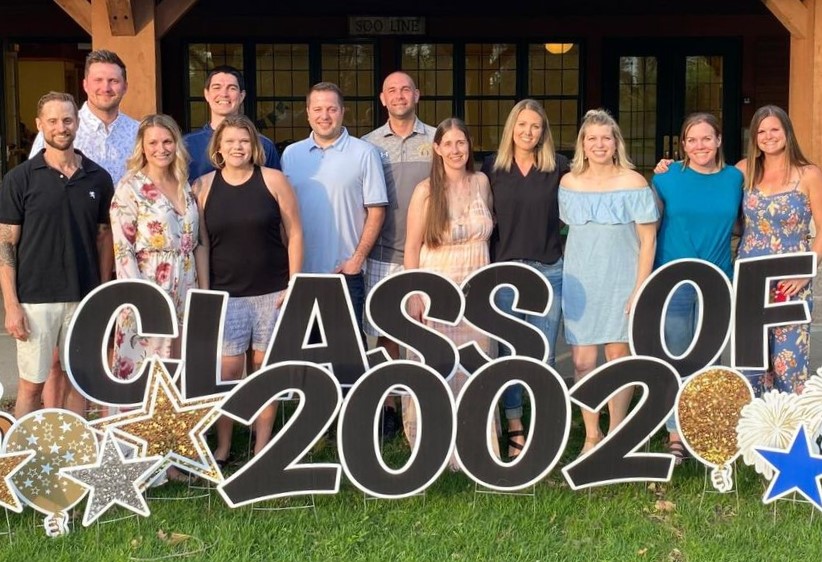 We love our alumni and always look forward to hearing from you! Use this page to find all the different ways you can connect with us!
ALUMNI DIRECTORY
Every 10 years we partner with PCI (Publishing Concepts Inc.) to publish an Alumni Directory at no charge to the school. The directory offers alumni the opportunity to connect, not just with classmates from the same graduating class, but also classmates that went to the same college, work in the same industry and live in the same communities!
ALUMNI NEWS
Stay up-to-date on the latest news about classmates. You can also send us your updates and we might add them to Charted Course! This can include a new job, weddings, new family additions, retirements, etc. Our Columbus family wants to hear about you!
CHARTED COURSE
All alumni should be receiving our newsletter "Charted Course." You can also opt to receive it via email (see below). If you are not receiving "Charted Course" we may not have your correct address on file. Keep reading to update your contact information.
CONTACT INFORMATION
If you would like to confidentially update your address, phone number or email address, please use this online form or contact us. We will not use this information for the newsletter, Facebook, etc. Please note: we will not automatically sign you up for our e-newsletters. To receive our e-newsletters you must sign up below.
UPDATE YOUR CONTACT INFORMATION
CONTACT US
For all questions regarding Alumni Relations, please contact Angela Loucks, Director of Marketing and Communications.
715-387-1177 ext. 3318
loucks.angela@columbusdons.org

E-NEWSLETTERS
Click below to sign up for the E-Newsletters that interest you!
Charted Course is the electronic version of our Columbus newsletters. Sign up for this when you prefer to receive an electronic version vs. a paper copy. Charted Course comes out three times per year.
Columbus Connection is our monthly Alumni E-Newsletter.
What's Happening @Columbus! brings you the most up-to-date information about our events and news.
FACEBOOK
Follow Columbus Catholic Schools on our Facebook Page to see what our students and staff are doing!
FOLLOW COLUMBUS CATHOLIC SCHOOLS ON FACEBOOK
Also, as an alumni you also have exclusive access to the "Marshfield Columbus Alumni" Facebook Group that ONLY Columbus alumni can join! This is a private group that will ask you a series of questions prior to approval; please allow a few days as we check our database to ensure you are an alum. This group is regularly updated with alumni news, obituaries, and stories of interest. We understand that there are some special circumstances when a non-alum would like to join (for example, spouse of an alum who does not have a Facebook account). In these situations, please contact Angie Loucks, Director of Marketing and Communications.
JOIN "MARSHFIELD COLUMBUS ALUMNI"
REUNIONS
The best way to catch up with classmates is a reunion! Reunions can range from a quick gathering at a local restaurant to an elaborate event with multiple activities. If you need help with your reunion, contact Angie Loucks for some resources.
VETERAN'S WALL
We honor all CCS alumni who have served in the Armed Forces by putting their names up on our Veteran's Wall. We encourage our Veteran Alumni to stop by the school and see their names on the wall; and to add names that may be missing.